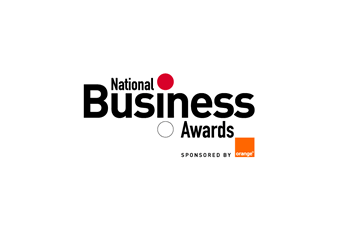 London, UK - 19 November 2008 - Rackspace® Hosting, the world's leader in hosting, has scooped three top awards this month, including the Customer Focus Award at the prestigious National Business Awards, the "business Oscars."
Earlier this month Rackspace was named as "IT Employer of the Year" at the annual Computing Awards. The companies marketing team also carried of the Best Use of Email award at the B2B Marketing Awards.
Brian Thomson, Rackspace MD EMEA said: "These awards are recognition of the hard work and dedication of the entire Rackspace team. To provide great customer service you need to recruit and retain great people and the IT Employer and Customer Focus awards prove we are achieving both.
"At the heart of what we do is Fanatical Support®, our customer service ethos which is a no excuses, no exceptions, can-do way of thinking that our people bring to work every day. In these challenging times businesses want to know that the partner they entrust their mission critical hosting to is fully committed to helping them. " added Thomson.
The National Business Awards are the UK's number-one cross-industry Awards programme and were described as the "Business Oscars," by Prime Minister, Gordon Brown.
The Customer Focus award is presented to the organisation that can best demonstrate that it has the customer at the heart of its business and deploys and manages its resources to most effectively meet the needs of its customer base.
The annual Computing Awards, organised by Computing magazine, recognise the top companies that are delivering innovative and effective excellence in the corporate world.
Rackspace offers extensive training to enable its staff, known as "Rackers", to gain professional accreditations, offering employees a place at the Rackspace University which runs regular programmes of training courses for all Rackers, delivering an average of 250 hours training per month. Additional Rackspace benefits include free private healthcare, gym memberships and a pension scheme.
Rackspace's win in the B2B Marketing Awards came for its "old timers machine," campaign. The campaign message was that Rackspace customers are unlikely to leave as Fanatical Support goes on forever. Visitors to the Rackspace website could upload an image of themselves and an online programme showed them how they would look in 20 years time, providing they were a Rackspace customer.